Regular price
Sale price
$25.00 USD
Unit price
per
Sale
Sold out
Each gold-plated coin is themed on the map of Europe. 

Limited edition replica gold coins
Perfect for people who like to collect and display coins.
Great as a display souvenir.
Micro relief surface design with double side embossing.
Gold plated to look real.
An Elegant and Long-Lasting Home Décor Item.


A perfect gift for someone special.

Dimensions: 44mm X 28mm

Weight: 1.4 oz

Core: Metal

Please note, this item is shipped from our APAC warehouse, and the delivery lead time would be 3-4 weeks. 
View full details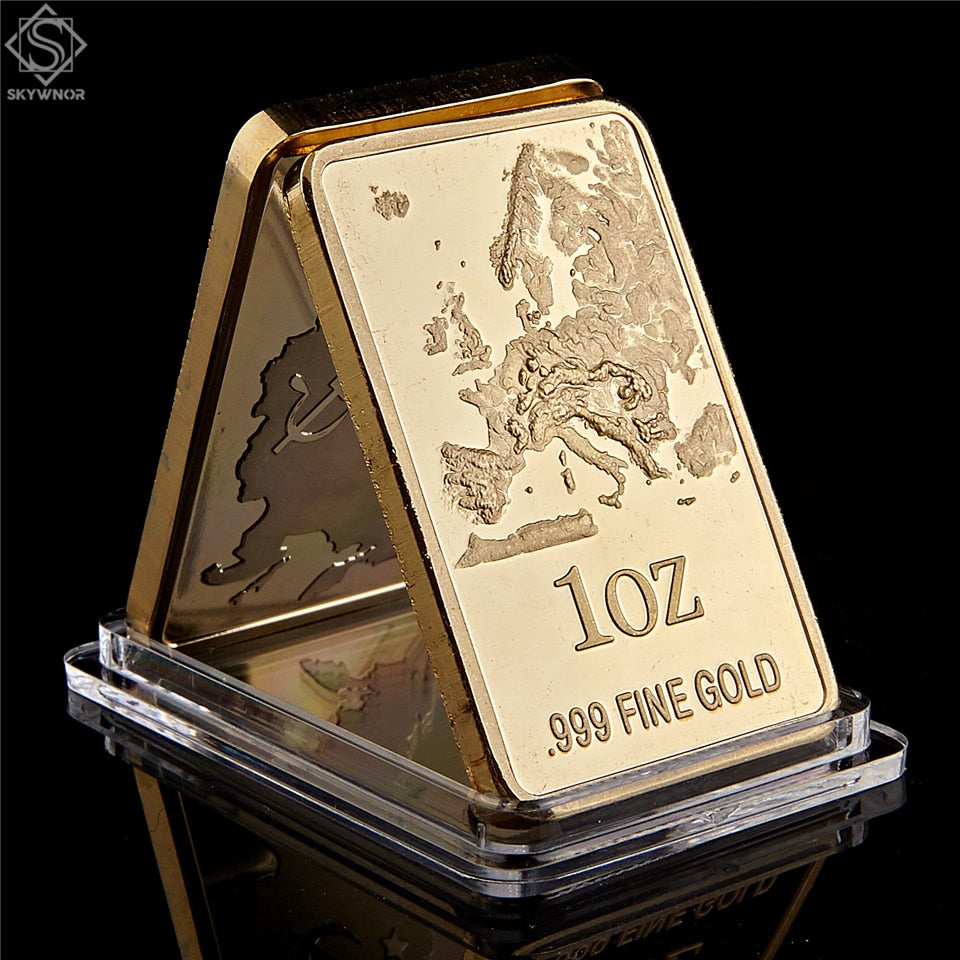 Prop money is widely used in place of real money in Movies, TV shows, Music Videos, and live entertainment events. Our high-quality prop money is customized for the best on-screen results while shooting in high definition up to 8K.

The design, colors, and textures detailing on our prop bills are close to original bills to give you the best on-screen results.
For legal reasons, all bills are slightly smaller than real bills, have REPLICA written on them, but this is indistinguishable on screen.

Our prop money is made with high-grade CMYK inks that don't run when the bills get wet. We only make full print stacks where each bill is printed on both sides for the closest on-screen results to real bills when shot from a distance of 2-3 feet.
You will receive the replica money bills precisely as pictured, including the money band.TThe prop money does not have working holograms.Each bill has the word the phrase "Not legal tender," and "For Motion Picture Use" printed on them

For custom orders please contact our customer support team at contact@strobeprops.com.
All STROBEPROPS prop money is made and shipped from Texas, USA 
Please support Make in USA